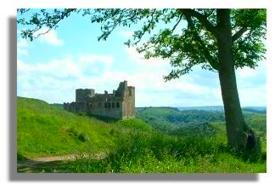 Roslin sits in the county of Midlothian, which itself is located on the southern doorstep of Edinburgh. Midlothian holds an unrivalled mix of peaceful, scenic countryside and outstanding ancient and modern heritage. At times when you stroll through a tranquil woodland valley, explore an isolated medieval castle or meander down a deserted country lane, it is hard to believe that you are only a few miles from the heart of Edinburgh.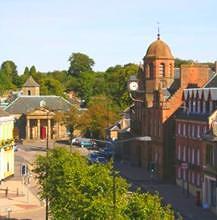 Penicuik (pronounced "Penny-cook") our local town.
A nearby castle to us is the lovely Crichton Castle (pronounced "Cry-tun") shown in the top photo, which is open to the public. As you walk towards the castle there's a real feeling of going back in time. The Castle dates from the 14thC and has associations with Mary Queen of Scots.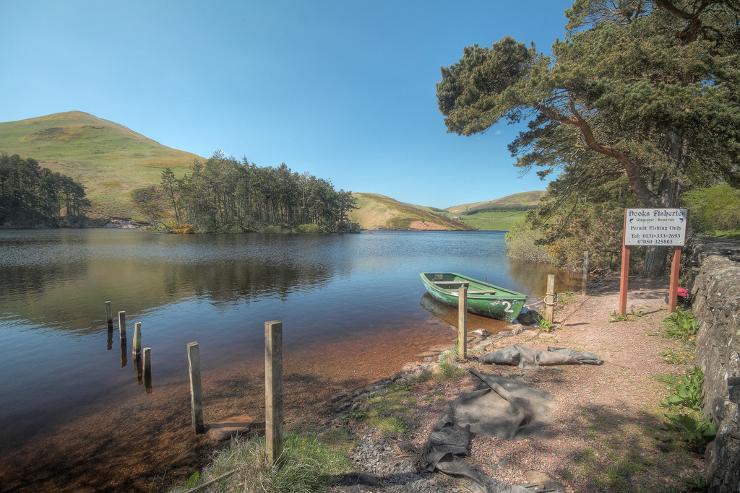 There are lots of walks in The Pentland Hills Regional Park - a five minute drive from us. This is Glencorse Reservoir which sits just up above the Regional Park's Flotterstone Visitor Centre. It's just a 5 minute drive from the house.
Places to visit in Midlothian include Dalkeith Palace and Country Park, The Scottish Mining Museum, Edinburgh Butterfly World, the Pentland Hills Regional Park, Vogrie Country Park and the pretty villages of Temple and Carrington.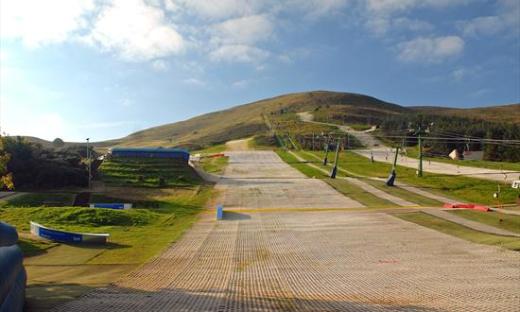 Hillend Ski Centre (above) is the world's 2nd longest and most challenging artificial ski slope.
Castlelaw Hill Fort is an Iron Age hill fort and dates back over 2,000 years old. It's just a five minute drive from the house and is free to visit.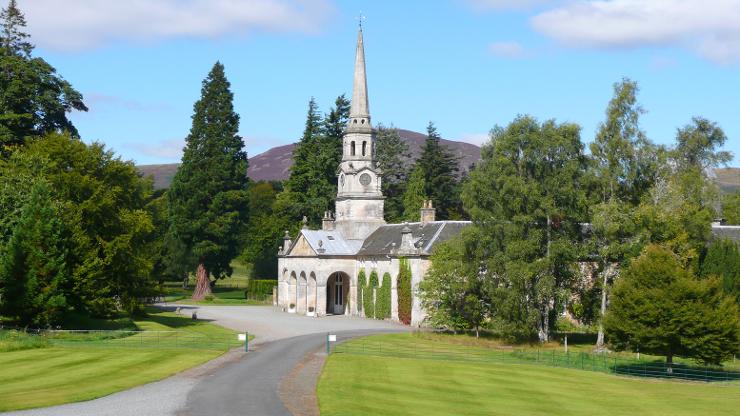 The grounds of Penicuik House, just outside Penicuik, hold some lovely surprises - like two picturesque ponds and a romantic ruin. It's a really beautiful place for a walk.