Our home is a three bedroomed, detached house and is situated on the edge of the historic village of Roslin, overlooking fields to the nearby Pentland Hills which rise to around 700m (2,000ft).
Most of the house has been extensively upgraded over the past two years to a modern, luxurious standard. Downstairs there is a warm, sunny, comfortable lounge. It has very comfy recliner leather sofas, allowing you to really relax whilst watching our Satellite TV. The sunny dining room has views out to the flowers in the back garden. There are also lots of books to read and plenty of tourist information to look at.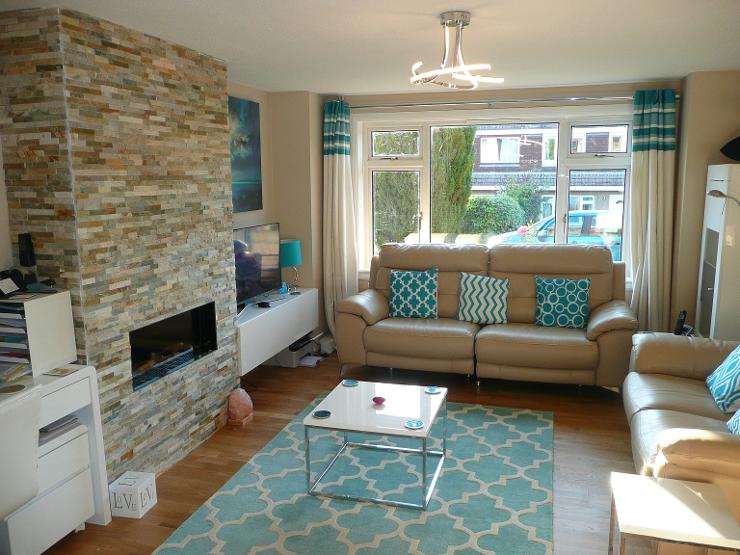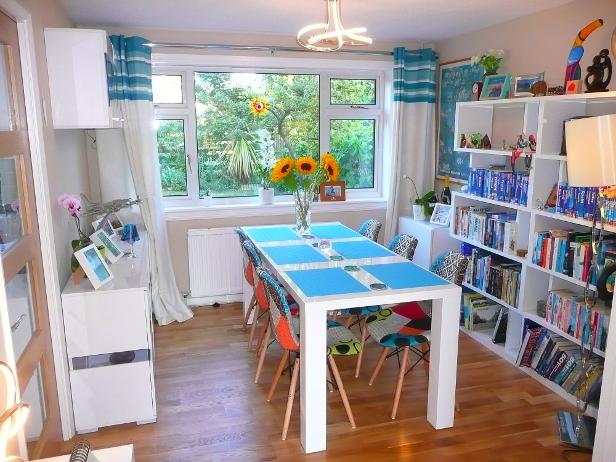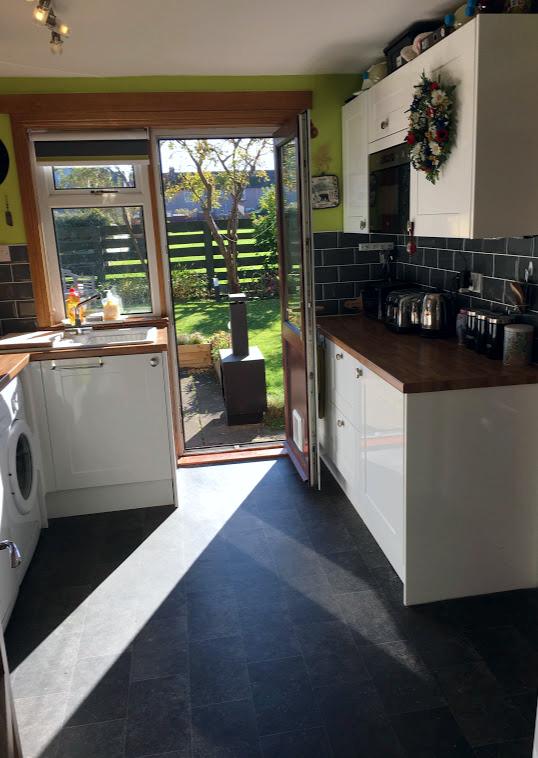 Upstairs there are three bedrooms and a bathroom, with a bath and shower.
There are lovely views from the front bedroom windows (see the view below) toward the Pentland Hills, where there are many great walks to be had.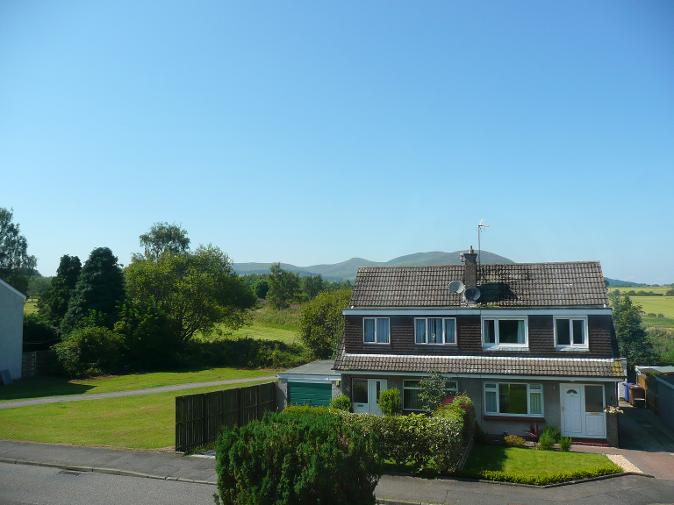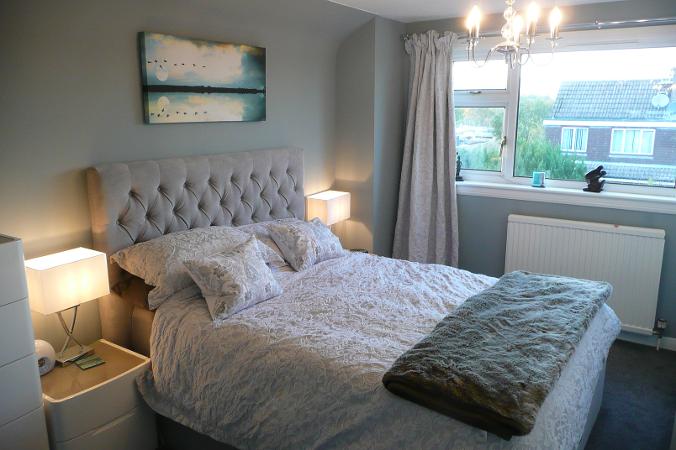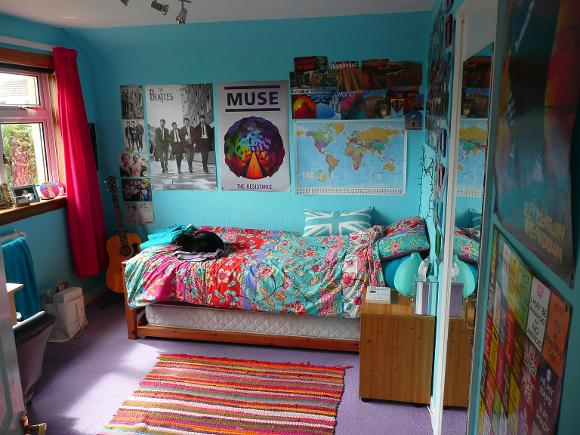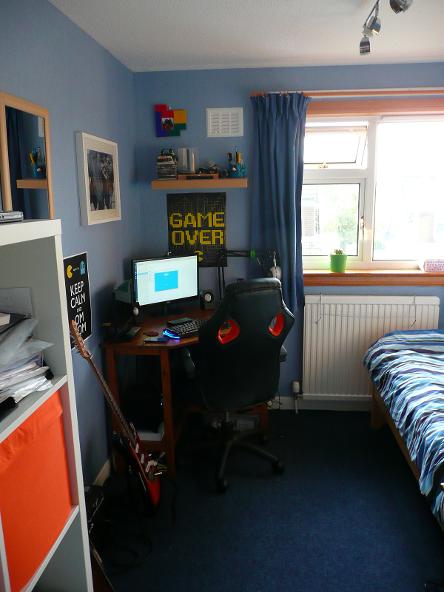 We wanted to create a relaxing "spa" feeling to our bathroom, so upgraded it with a whirlpool bath with therapy lights, which is great for relaxing in. There's also a stylish shower.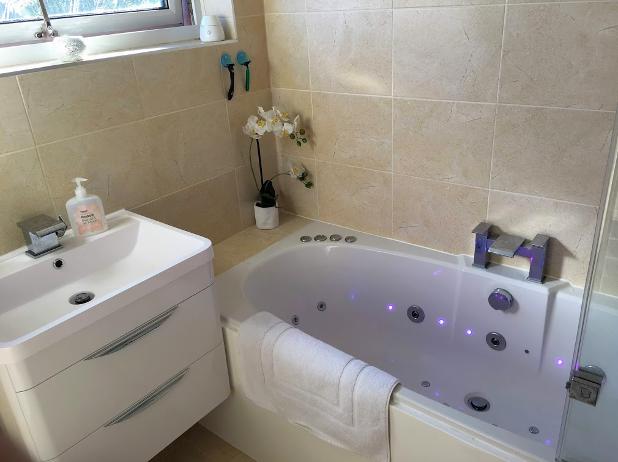 In the garden we have a BBQ and also a fire pit, which is nice on clear summer evenings/nights to relax by when the stars come out (logs are available at any nearby garage).
At the back of the house is a large, grassy area known as "The Poppies", accessed from a lane two houses beyond ours. This increases the feeling of space around the house, privacy in the garden, and lots of room for your kids to kick a ball about or play.
Our car is a Vauxhall (Opel) Astra, with automatic gears and has plenty of room for up to 5 people with luggage.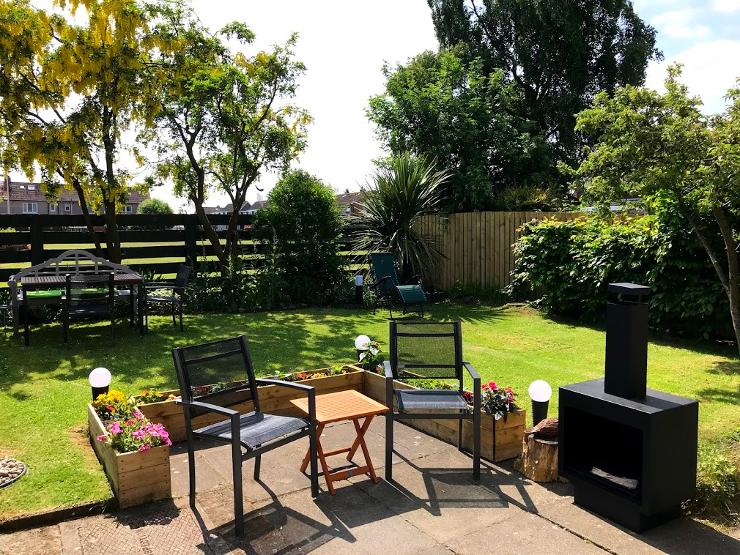 We also have a lovely walk around fields directly opposite the house as you can see in the photos below. Keep an eye out for the numerous wild rabbits whilst on the walk! (Click on the photos to see larger images.)