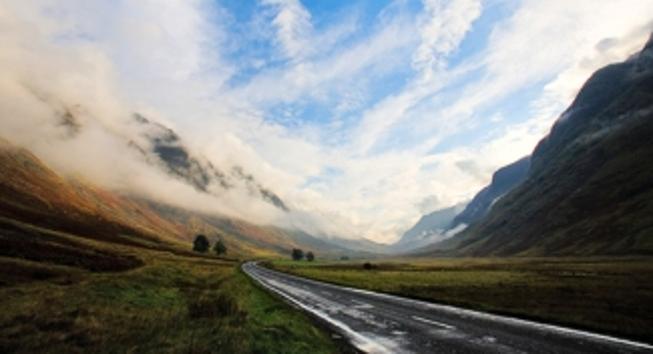 You can drive to stunning Glencoe and back again to Roslin in a day.
Touring around Scotland is easy from our house in Roslin. Scotland has a good road network and driving is a pleasure on our quiet country roads. Ewan used to work in the Edinburgh and Scotland Tourist Information Centre, so is very knowledgeable about the country.

As a family we don't just see the world, we also love to tour around our own country, so can give you lots of advice about where to go if you wish.
You should definitely consider going on a 2-3 day roadtrip of the Highlands whilst you are here, as the scenery really is spectacular! We've got a great three-day itinerary (downloadable below) to follow if you want, which will show you quite a few of the country's greatest scenic spots.
You can get to most of Scotland within 4 hours driving of Roslin. The Highlands actually start only 1¼ hours drive away from the house. Simply put, the north and west of Scotland is where all the classic Highland scenery can be found: lochs, mountains, and deserted white sandy beaches; whilst the north east of the country is where you will find most of the whisky distilleries, castles and interesting coastal villages.
To the south of us is the romantic Scottish Borders area, rich in grand historic houses, ruined abbeys, beautiful show gardens, high rolling hills, and pretty towns and villages with quaint shops.
Or maybe Scotland´s cities grab your attention?
Glasgow: Scotland with style - a very friendly city with superb Victorian architecture and the best shopping in the UK outside of London.
Dundee: City of Discovery, where you can board HMS Discovery (the explorer RF Scott´s boat which he took on his Antartic adventures), and learn more of his ill-fated travels. Also visit the brand new V&A Museum inside a spectacular modern building.
Inverness: The pretty Capital of the Highlands, and only a stone´s throw away from Loch Ness and Nessie!
Aberdeen: The "Granite City" - where every building is constructed of granite. It's also a good base from which to explore beautiful Royal Deeside and Balmoral Castle.
Sporting opportunities abound in Scotland. There are 27 golf courses alone within Edinburgh and hundreds more dotted around the country. Fishing abounds in some of the best trout and salmon rivers in the world including the Rivers Tay and Tweed, only an hour away from the house. Local sporting opportunities include watching top Scottish football clubs Hibernian and Heart of Midlothian, whilst rugby union is widely played throughout Edinburgh and the Borders area. It's not widely known, but winter skiing and snowboarding are available at five Scottish ski areas - situated about two hours drive away from Roslin and the ski season often lasts until May: useful to know if you're staying over Easter.

Scotland is all waiting here for you. What are you waiting for ?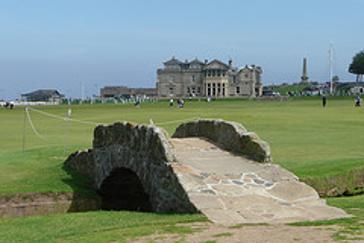 St Andrews, the home of golf is also a wonderful town to visit - 1¼ hrs from Roslin.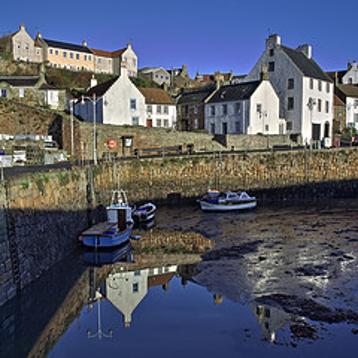 The East Neuk of Fife has many pretty fishing villages, like Crail here which is just 1¼hrs away.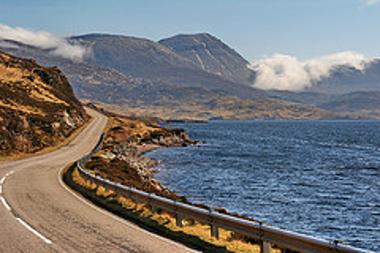 There's some fantastic driving to be had in The Highlands!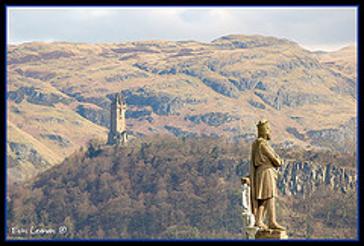 Braveheart Country near Stirling - only 40 mins from the house.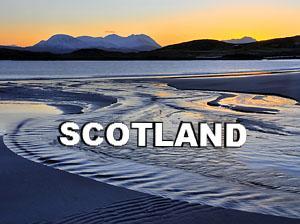 Melon Udrigle beach in Torridon - 4 hrs from us.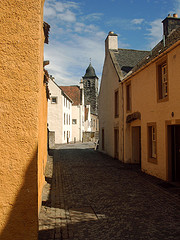 The quaint village of Culross is only 40 minutes from Roslin.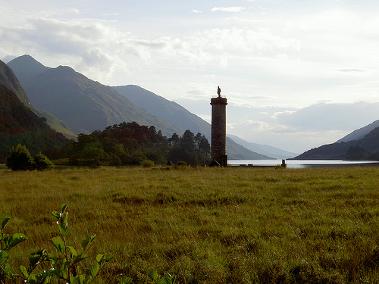 Glenfinnan - stunning Highland scenery that will live long in the memory - 3½ hrs from Roslin.
The Five Sisters of Kintail - 4 hours drive away.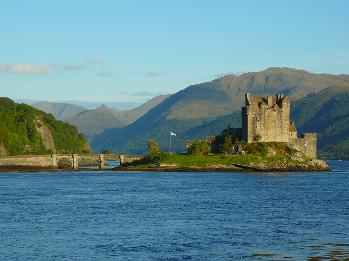 Scotland personified - Eilean Donan Castle - 4 hours away.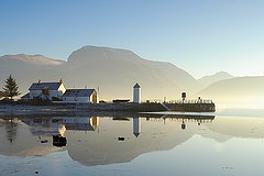 Ben Nevis - Britain's highest mountain - 3 hrs away.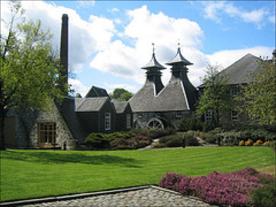 There are whisky distileries everywhere in Scotland! Our closest, Glenkinchie, is just 20 miles away.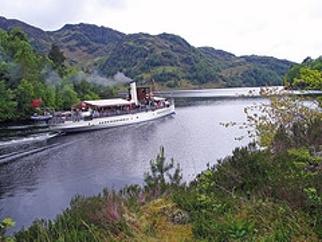 Take a sail on beautiful Loch Katrine - 1¼ hrs away.
Go Nessie hunting on Loch Ness - 3 hrs from us.
Stunning Torridon, totally off the tourist track - 4 hrs away.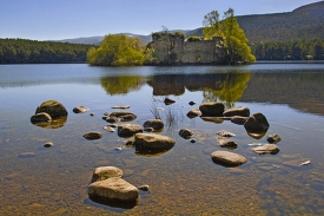 Tranquil Loch an Eilean with its island castle - 2½ hrs away.
Stunning Drumlanrig Castle - 1hr 20 mins drive from us.
Beautiful Dawyck Botanic Gardens - a wee slice of Heaven - just 45 minutes from Roslin.
The stylish city of Glasgow - 50 minutes from Roslin.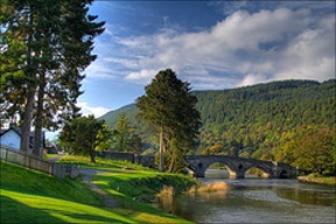 Beautiful Kenmore - our favourite place in Scotland - 1½ hrs away.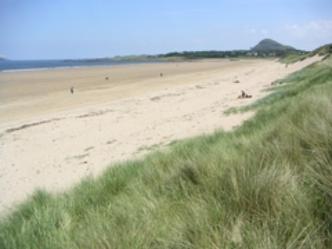 We have some great beaches close to us such as Yellowcraig Beach here, just 45 minutes away.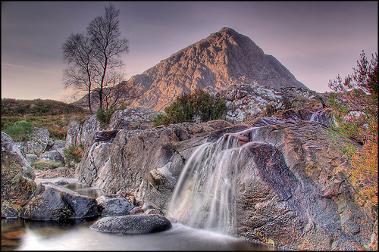 The mountain Buachaille Etive Mhor in amazing Glencoe - 2½ hrs from the house.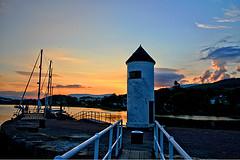 There are always fantastic, long summer's evenings in Scotland.
Watch the incredible Danny Macaskill video The Ridge showing the stunning Isle of Skye scenery. (Worth putting on full screen.)
Thinking of doing a tour of the Highlands of Scotland? Download our recommended three day tour of the Highlands below to see the best scenery that Scotland has to offer.
Porridge_Men_Mission_2.mp3