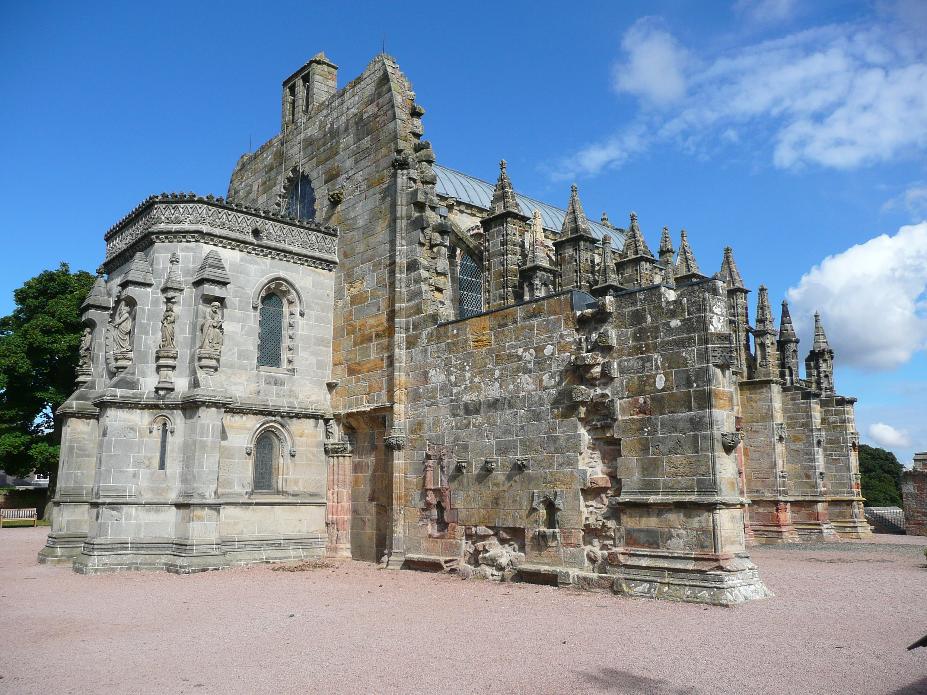 World famous Rosslyn Chapel
Historic Roslin is a friendly wee village of only 2,000 people. It is situated just 7miles (11km) from the very centre of Edinburgh, surrounded by glorious open countryside. The village is situated in the county of Midlothian.
Without doubt, Roslin's crowning glory is
Rosslyn Chapel
- the most outstanding gothic church in Scotland, and a world-renowned tourist attraction in its own right. Founded in the 14th century, it has long been reputed to be the resting place of the Holy Grail. Along with its amazing stone carvings and sealed underground crypt, the Chapel just oozes mystery. Rosslyn Chapel also features in the climax to the international No. 1 bestselling book and film of "The Da Vinci Code" by Dan Brown. Hollywood and Tom Hanks came to the village to film scenes for the film at the Chapel in September 2005.
Also in the village is a memorial cairn marking the site of the Battle of Roslin, where on 24 February 1303, 8000 Scots faced an English army numbering 30,000. The Battle ended in victory for the Scots, after three bloody encounters, and gave the country new hope for independence from England.
And it wouldn't be Scotland without a castle! Roslin has one in the shape of the 15th century Rosslyn Castle, which sits high above a bend in the River North Esk and the deep, wooded Roslin Glen. (The castle also features in one of the final scenes of The Da Vinci Code film.) Dorothy Wordsworth (sister of the English poet William) wrote after their visit to Roslin Glen in 1803: "I never passed through a more delicious dell than the Glen of Rosslyn".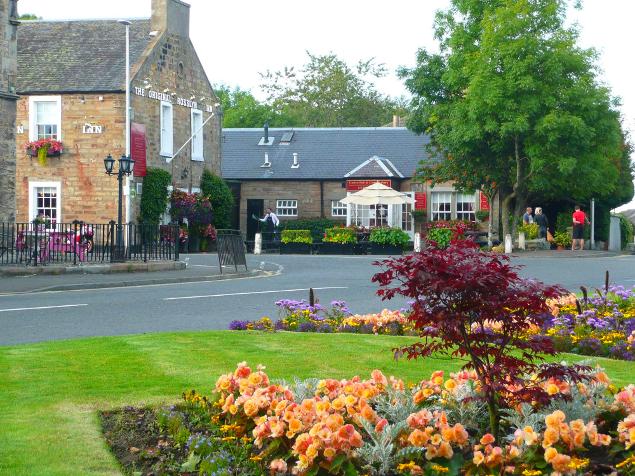 The Village Green & our local pub/restaurant The Original Rosslyn Inn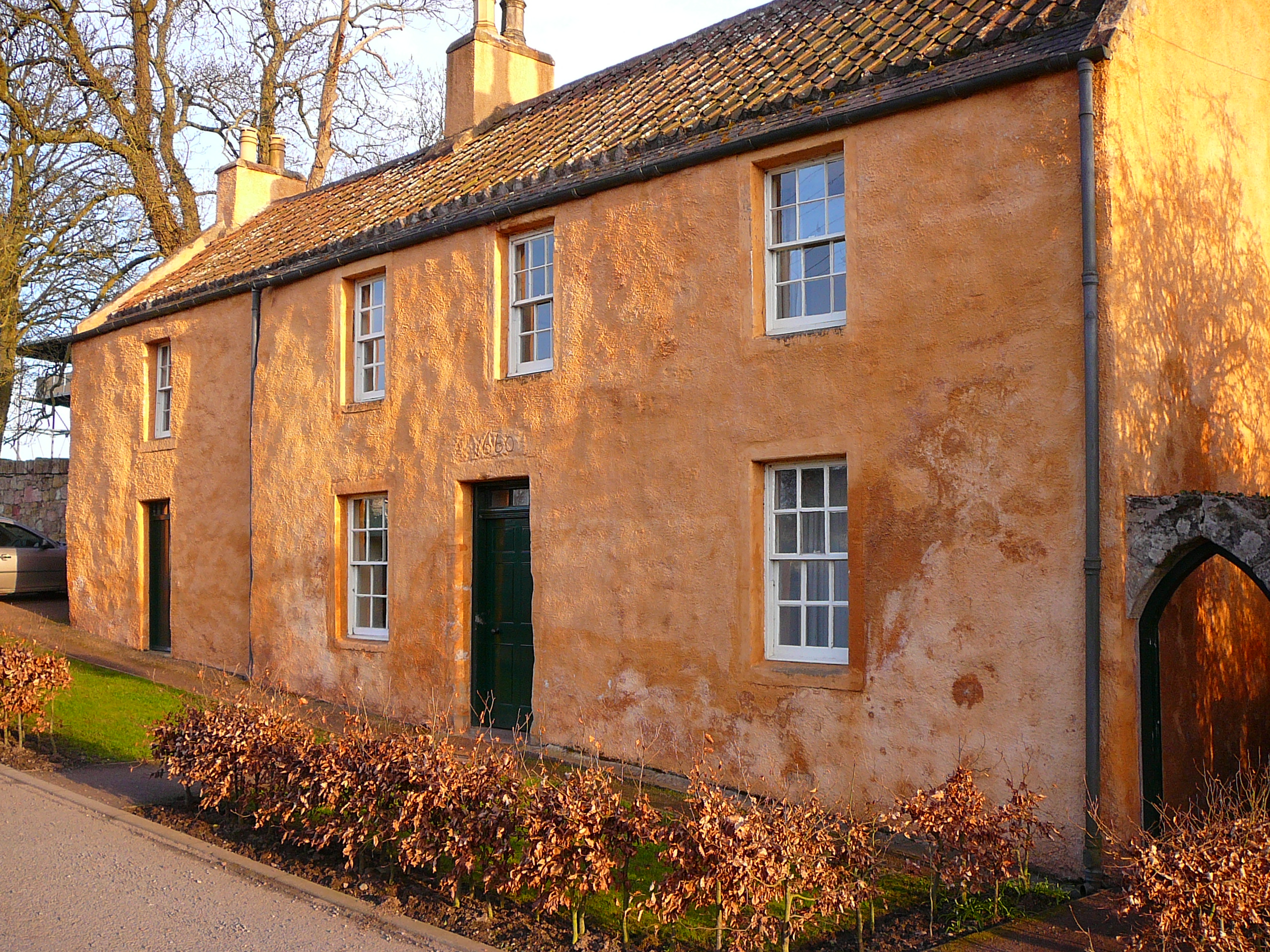 Old Rosslyn Inn next to Rosslyn Chapel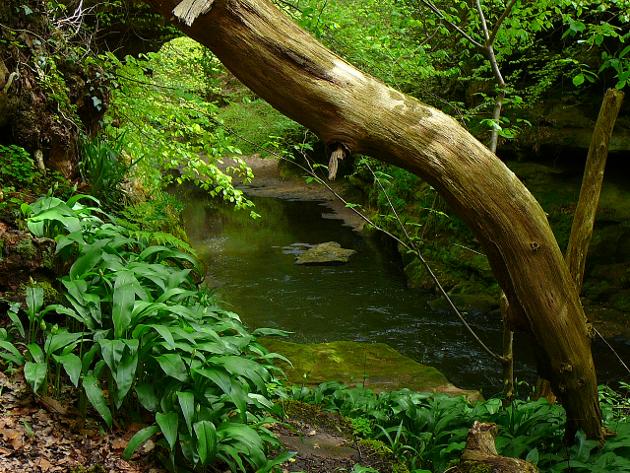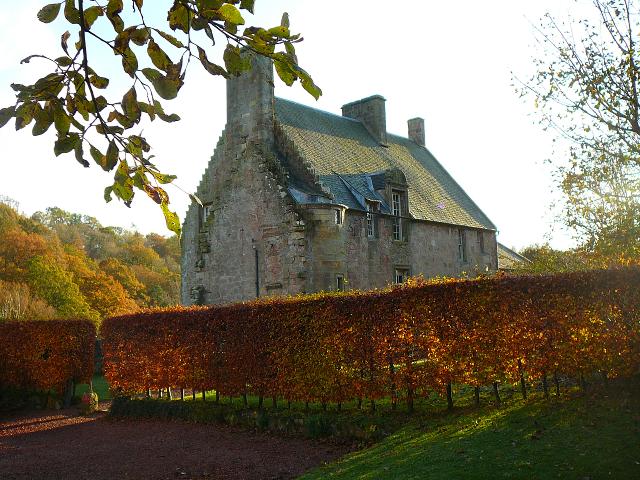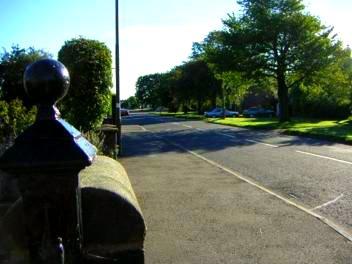 Another busy day on Roslin's main street!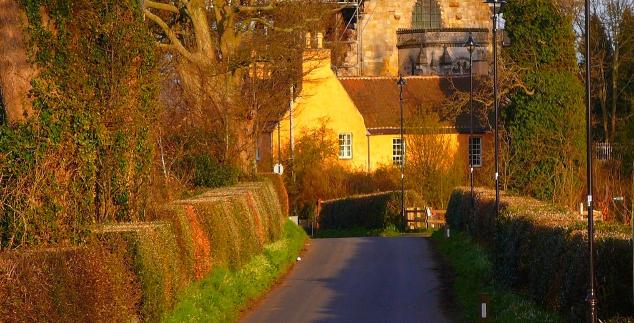 The lane leading to Rosslyn Chapel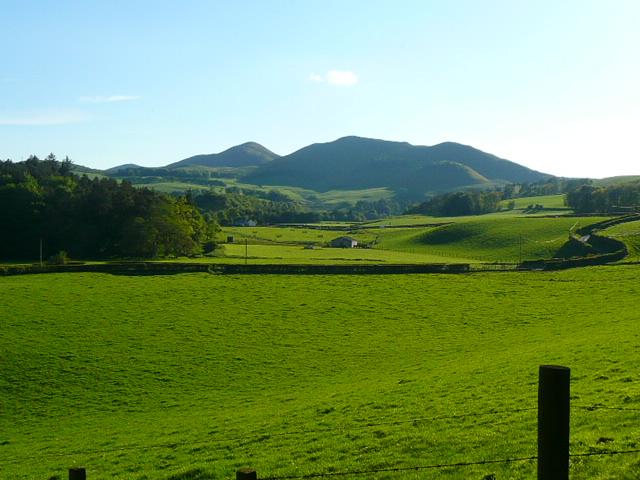 There are some lovely walks in the Pentland Hills, like here at Flotterstone, just 2½ miles away.
In the county of Midlothian itself there are many other things to see and do and you can read about them in the County of Midlothian page.

Whatever hapens you'll have a GREAT holiday in Roslin, enjoying the close proximity to a truly historic and beautiful Capital city and all its attractions, whilst at the same time being able to escape at the end of the day, back to the quiet of the countryside and Scottish village life.
Click here to see the Rosslyn Chapel website.
Click here to see the Roslin Village website.