Ceud Mille Failte! - Scottish Gaelic for one hundred thousand welcomes!
Roslin is Scotland's world famous historic village, home of the iconic Rosslyn Chapel, situated just south of Edinburgh.
It's amazing to think that the glorious view below, overlooking Roslin towards the Pentland Hills is just a short 7miles (11km) from the very centre of Scotland's Capital city of Edinburgh, voted the 4th most beautiful city in the world.
From our house you can enjoy easy access into Edinburgh, Scotland's historic Capital and UNESCO World Heritage city, whilst at the end of the day coming back to the peace and quiet of Scottish village life.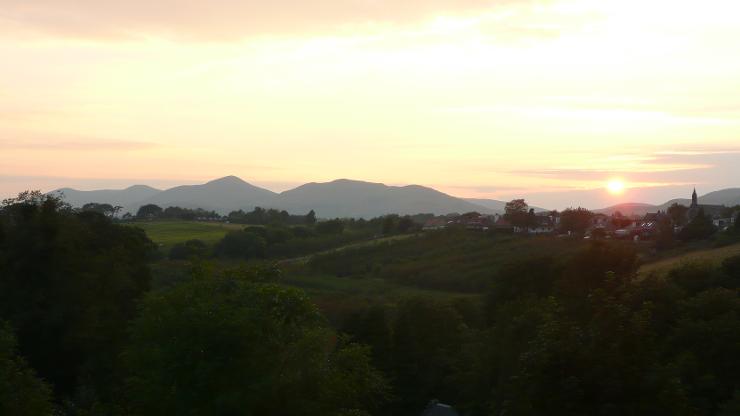 But that's not all, for Roslin is a great place from which to explore the whole of Scotland: from misty Highland glens to deserted white sandy beaches, 4000 year old stone circles to stylish cities - and of course whisky!
So come and find out some more about this fascinating and beautiful corner of the world and the Hastings family..........